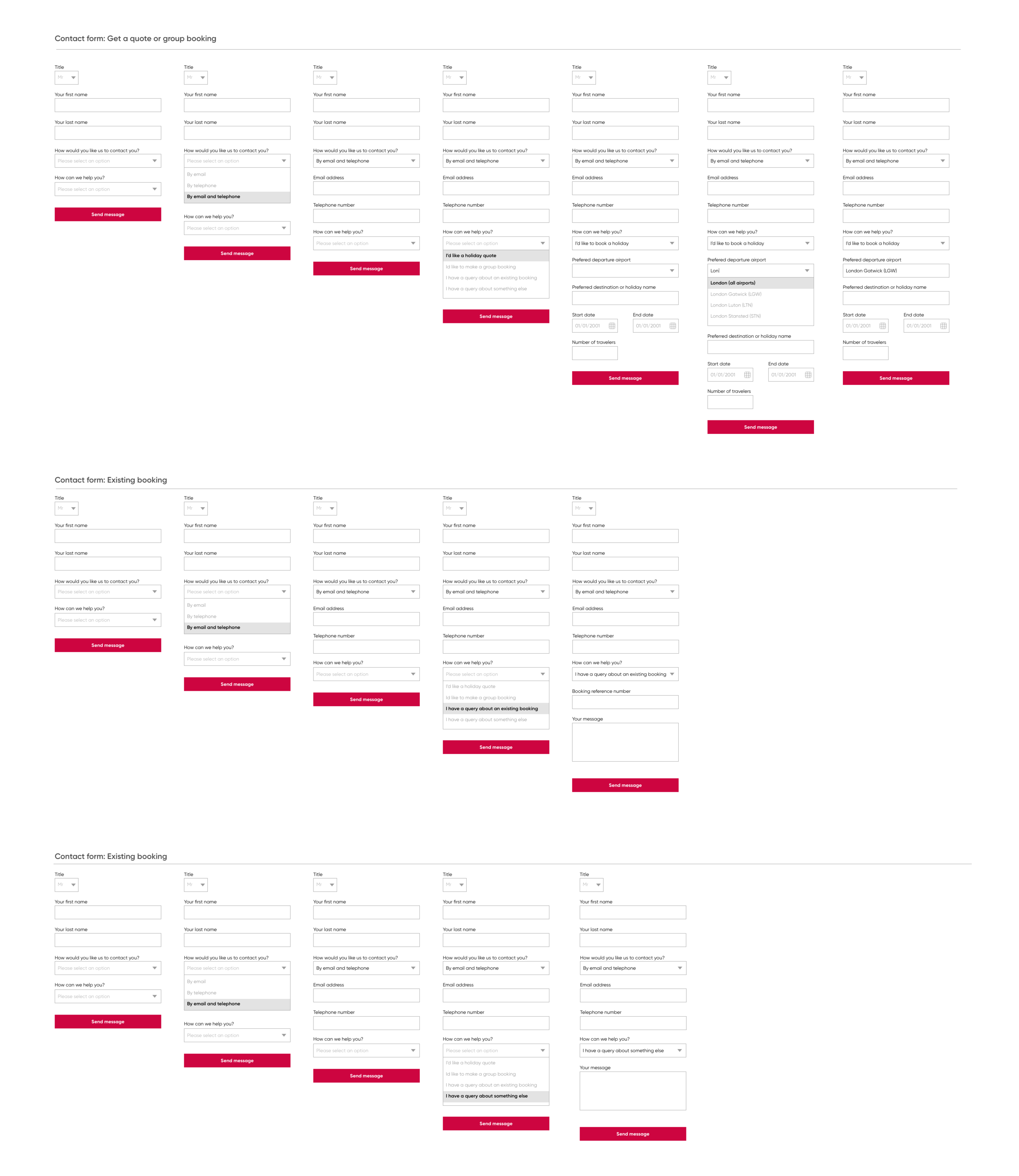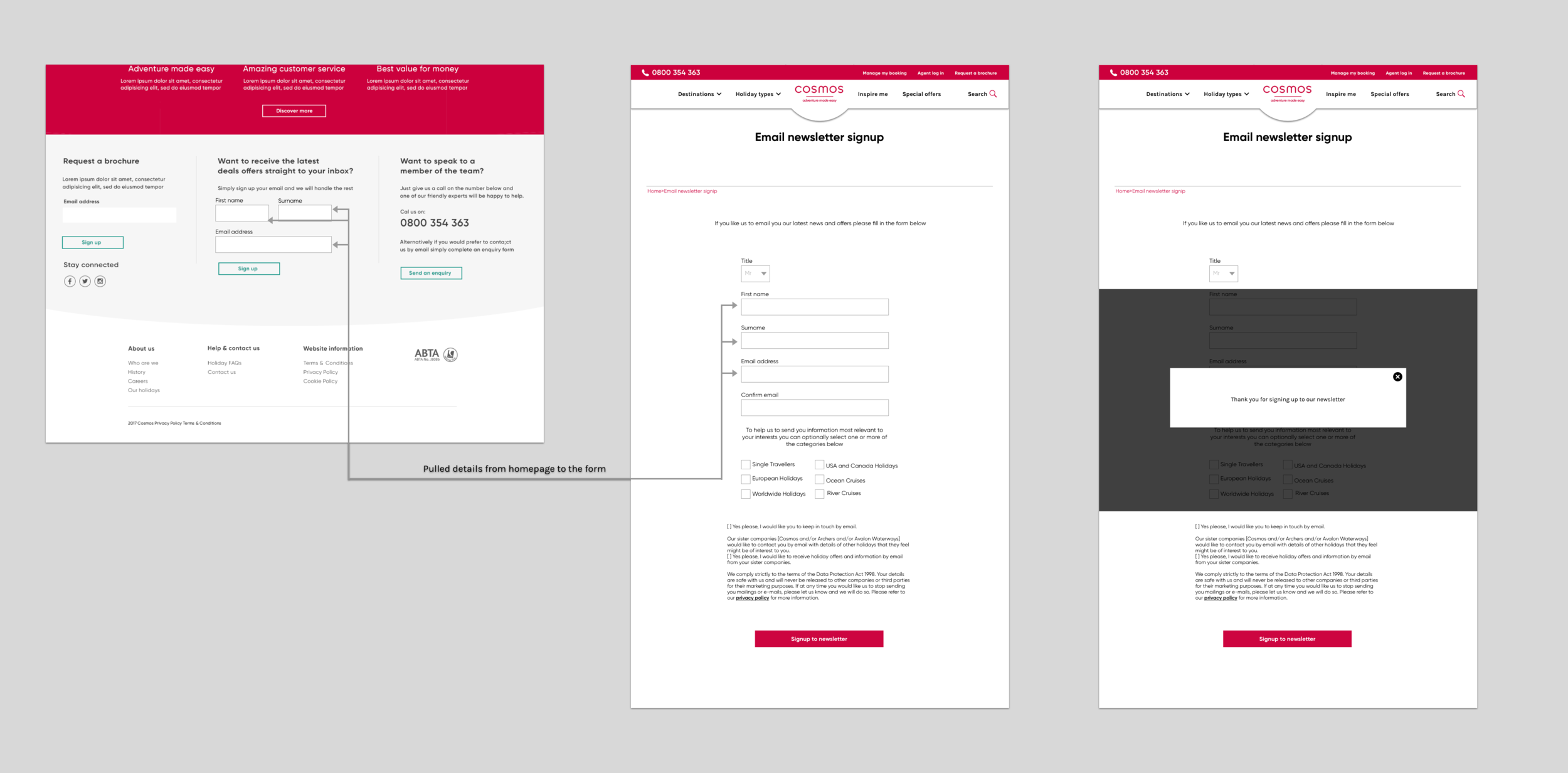 The brief
I was part of the Cosmos project for a short time. The brief asked for the complete redesign and rebrand of the website, making it fully responsive, user friendly and more approachable to younger audience.
Challenges:
My time with the team was short and so I had to catch up quickly in terms of the brief, requirements and limitations of the project. My role focused mainly on the redesign of all the forms on the website, ensuring better usability and increase in customer engagement.
What I did:
I consulted with the developers to find ways of simplifying complex booking flows with the aim of improving their usability. Once I finalised the wireframes, I worked closely with the UI designer to ensure our designs were following the Cosmos new branding guidelines. Prior to each release we presented the designs to the stakeholders for final approval.
Skills:
Sketchapp, Photoshop.
Results:
The Cosmos website is now live. You can view it Here.