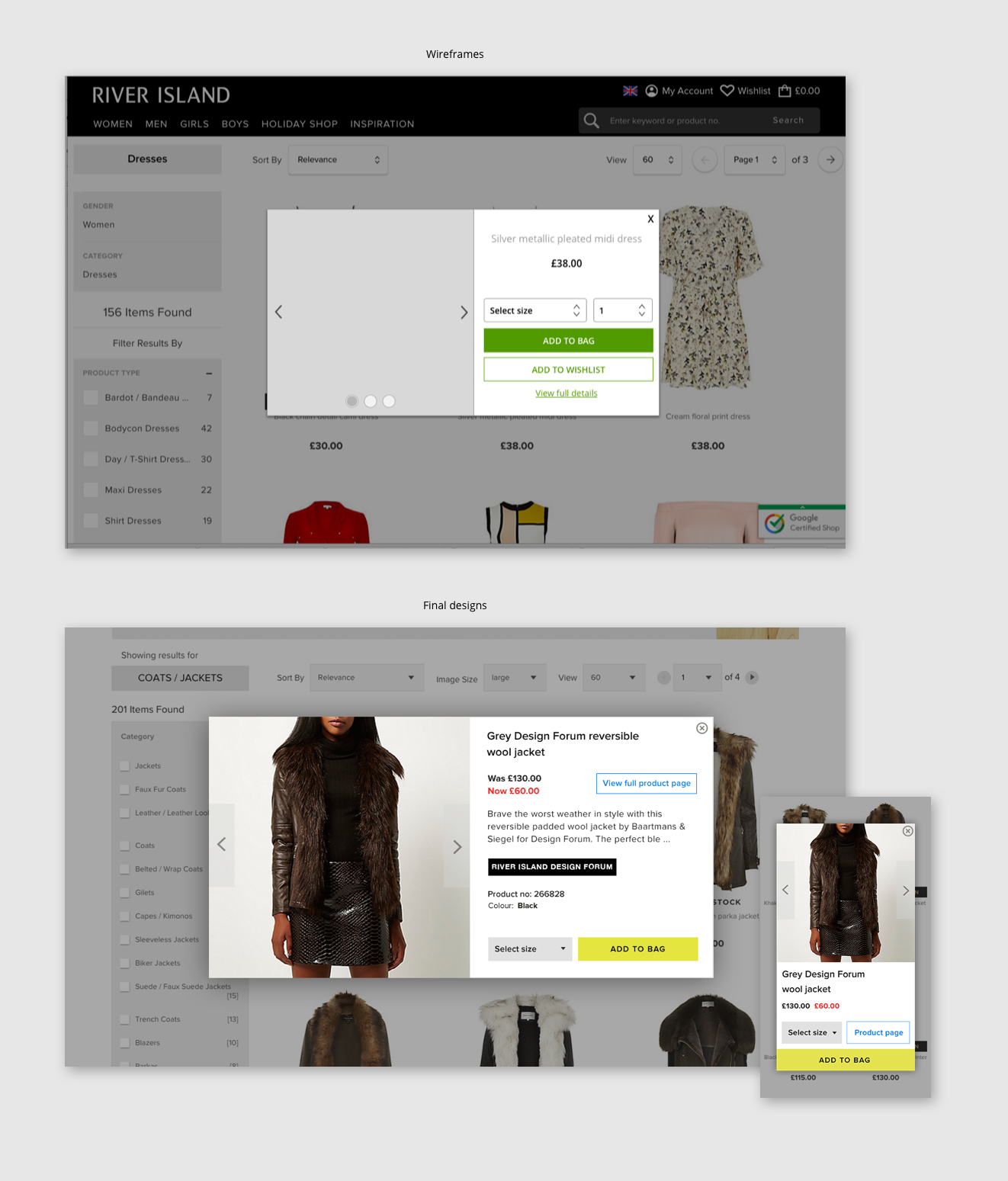 The brief:
River Island is continuously working to improve the usability of their website. During my work there I was involved in several projects. Depending on the project, the goal would be either increasing conversion (via A/B testing), improving usability of existing features, supporting the in-store team and their systems and testing new ideas.
Challenges:
Challenges varied depending on the project. At times we did not have enough data and tested our hypothesis, at other times there were tech constrains and as of course we had tight deadlines with some projects.
What I did:
The UX/UI team would discuss each project as they came in. On the larger projects we would worked together, each contributing their skills, while smaller projects were dedicated to a specific designer. It was our responsibility to ensure clear communication with steakholders and other team members.
Skills:
Sketchapp, Photoshop, Illustrator, wireframes, Prototypes
Results:
River Island's website is updated constantly. You can view the latest here.