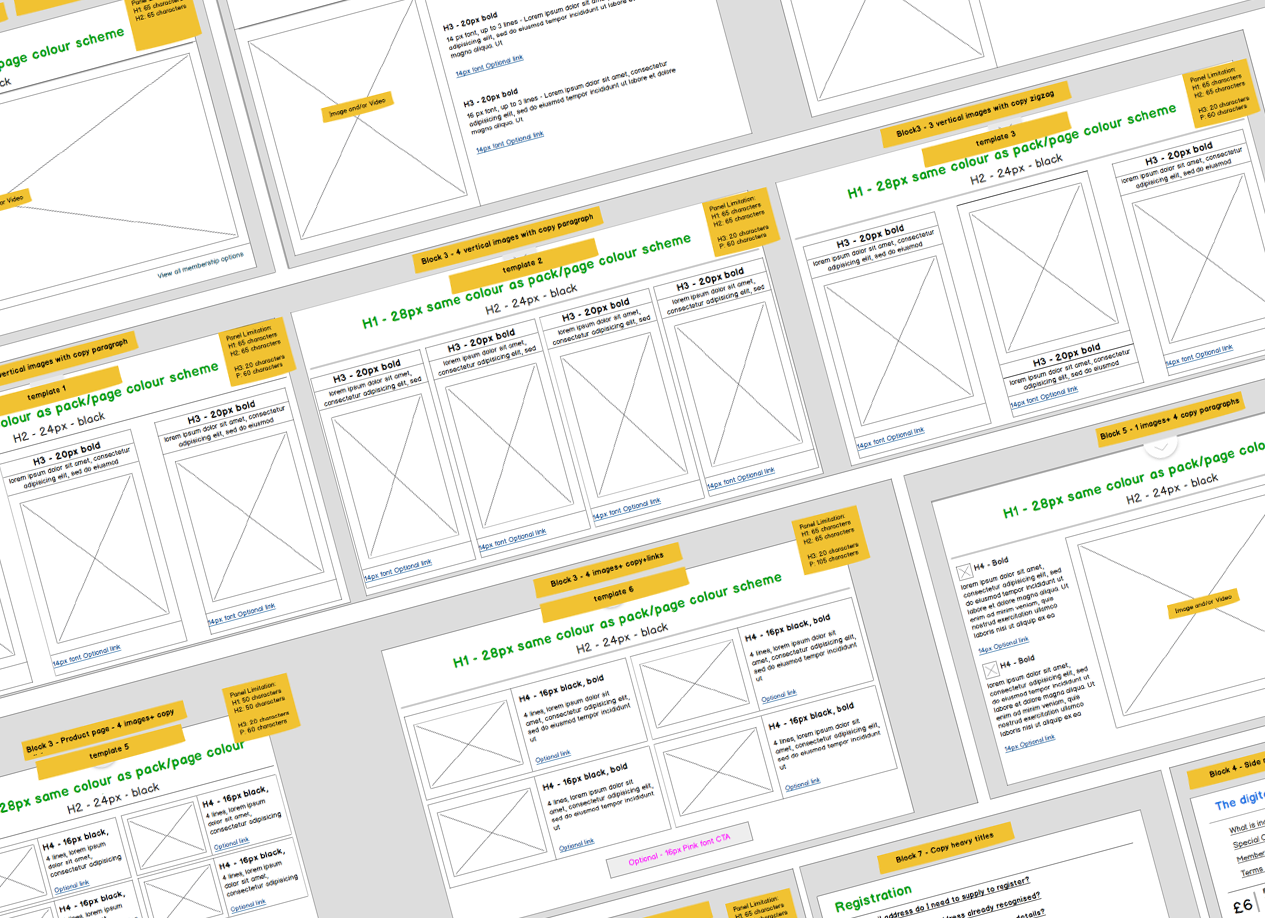 The brief
Improve the overall design and navigation of The Times membership hub. The new designs were to be tested against the current site with the aim of increasing conversion.
Challenges:
The membership hub is a content management system (CMS) based website. New content is added weekly to the site by various users resulting in inconsistency of design, layout and navigation through the site. The challenge was to create a flexible system which will allow uploading new content to the site via a simple step by step process. This will ensure layout consistency and improve the overall user experience of the website..
What I did:
I created an inventory of wireframed modules for desktop, tablet and mobile. Each module had a specific layout for its content type (text, image, links etc). All modules shared the same design principles in terms of font, colour, size and header structure. To assure we had sufficient variants of module layout, I then created samples of each page type for all devices. Once the inventory was finalised, the tech team created the templates in the CMS. Users could now easily create new pages, adding content and publish, assuring the site look and feel remains homogeneous.
Skills:
Balsamiq wireframes, Photoshop, CMS
Results:
The times membership hub is a dynamic website, offering users information and advise about the different membership packages. To view the current site please click here