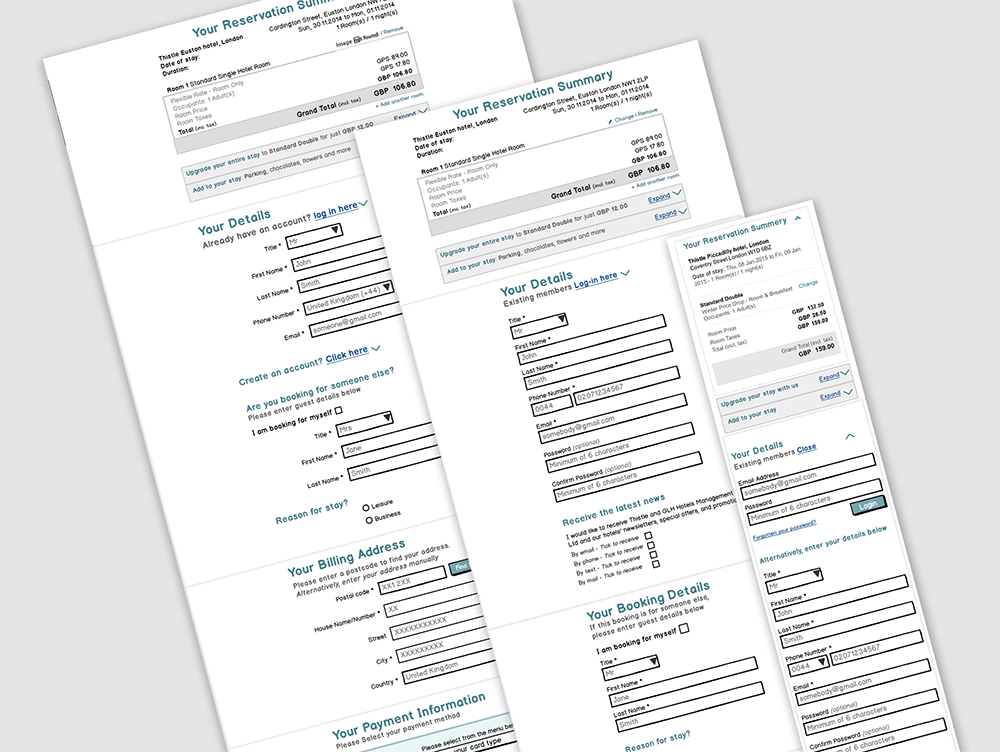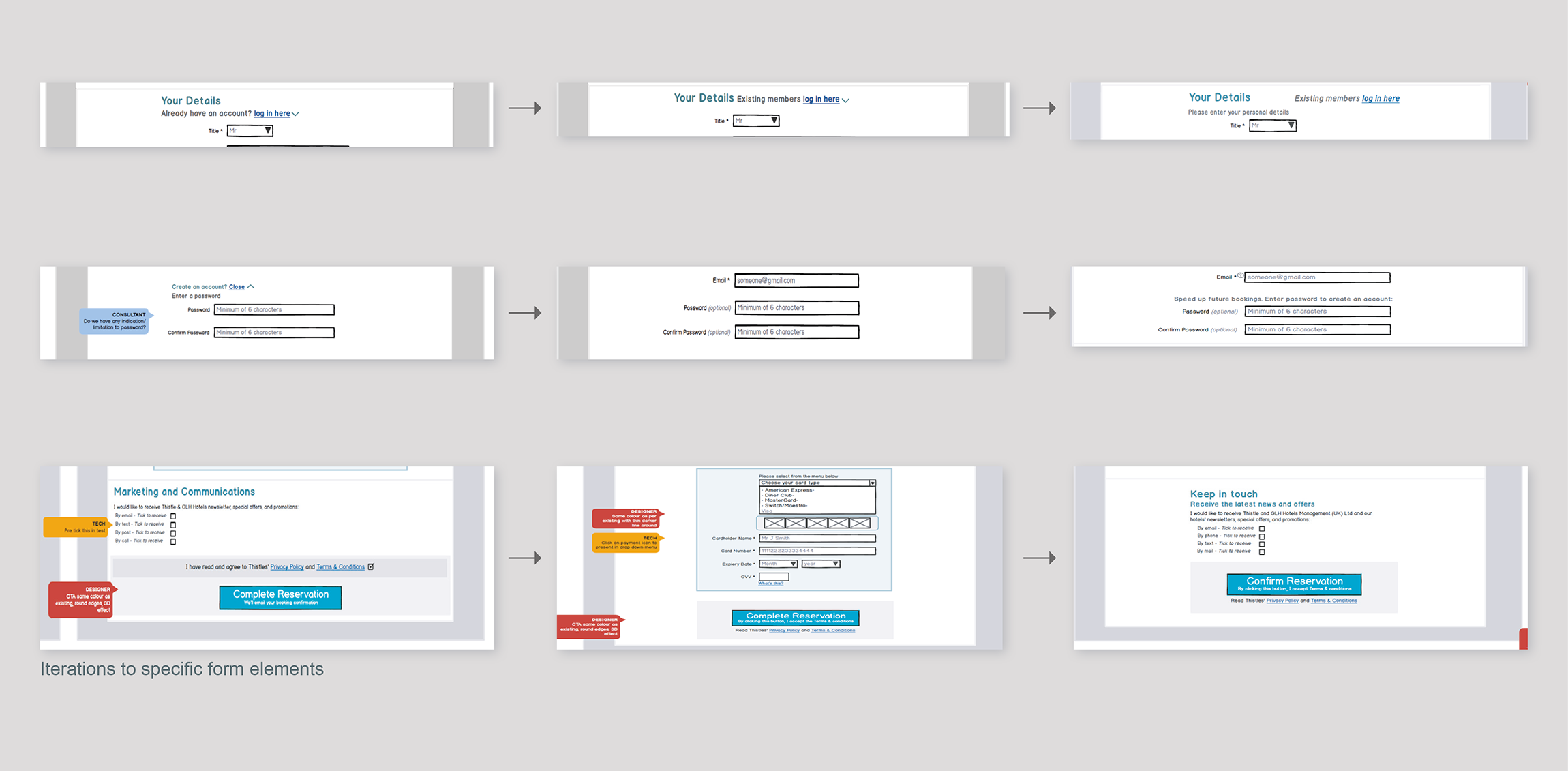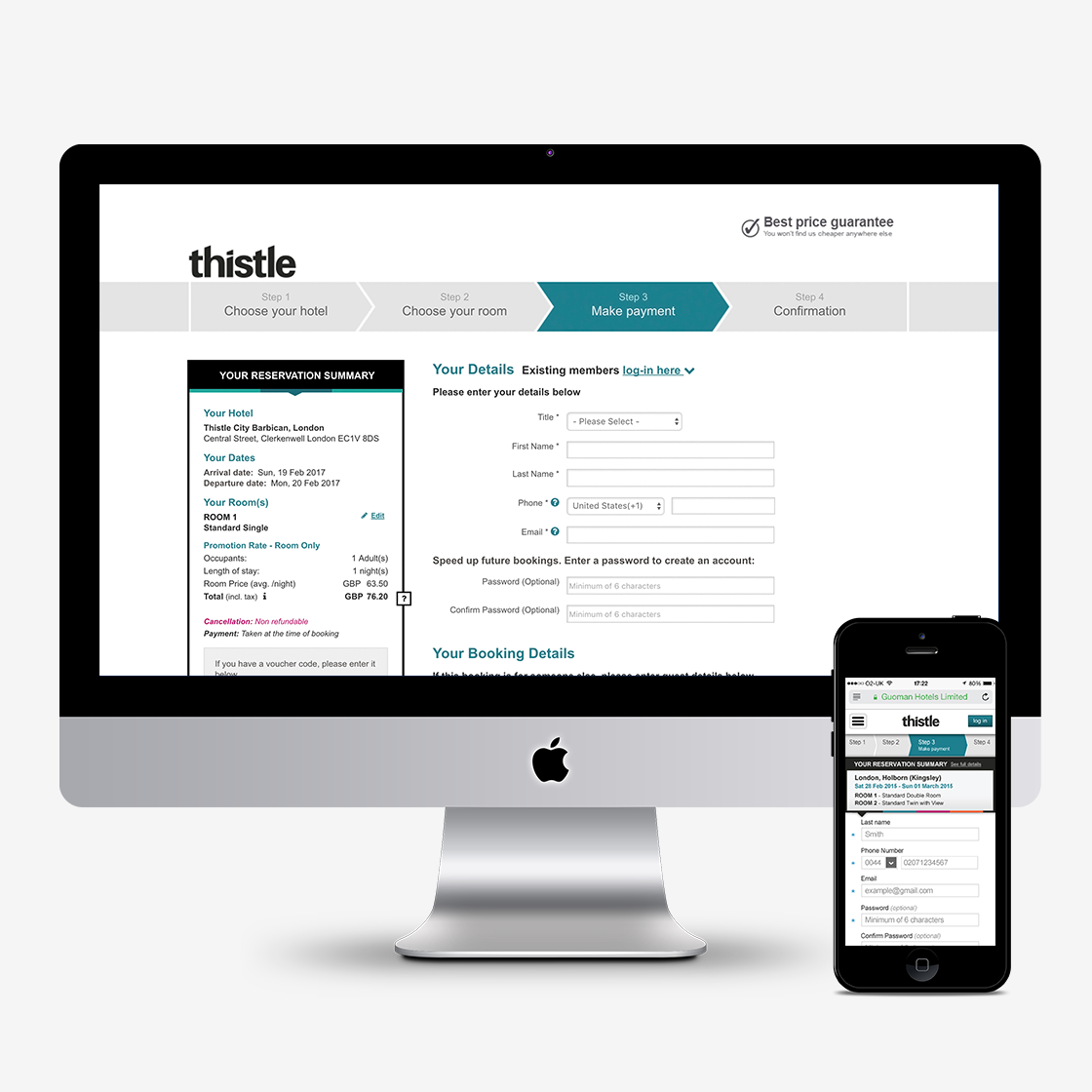 The brief:
Thistle hotels saw a high drop out rate during their check out check out form. Many of Thistle hotel's users were returning users who knew the website well. Our goal was to increase the overall conversion of the form while maintaining the same look and feel, so returning users would still recognise it.
Challenges:
The form was long and complicated. It wasn't clear where the friction and usability issues were. We had to test each section of the page separately to verify was the issue may be and fix it.
What I did:
I worked closely with the conversion consultant to built a testing roadmap, including defining test objectives for each test. I've designed the variants for each test and presented them to the client. Once a test was complete, we presented the test results and implemented the winning variant.
Skills:
Sketching, wireframe, balsamiq, photoshop, VWO, SessionCam.
Results:
After the third test we were able to increase conversion by over 22%. To view the current form click here and follow the booking process.