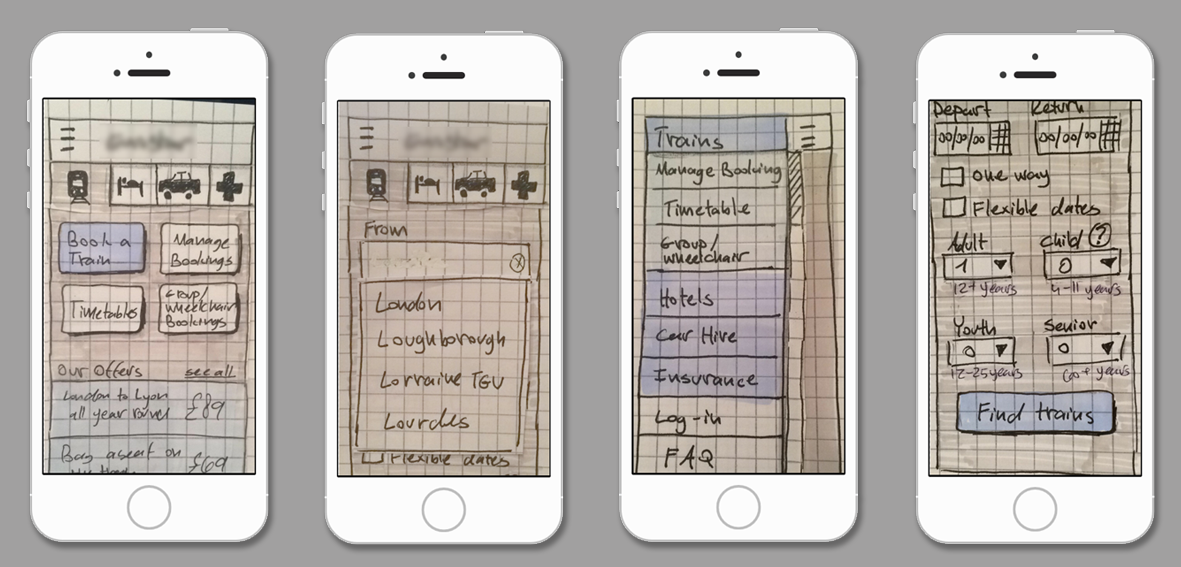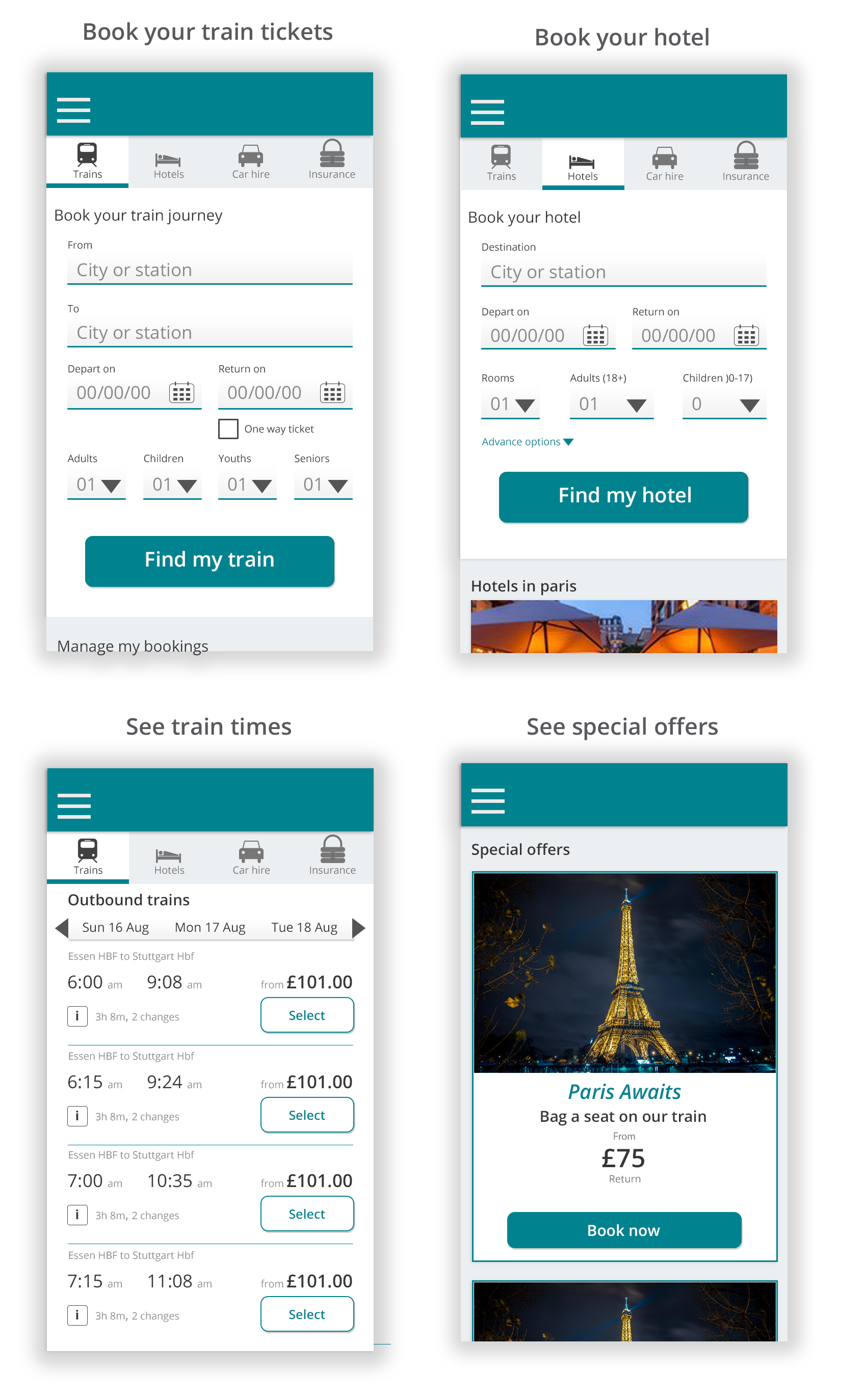 Train booking mobile site
The brief
Design a mobile site for this famous train company's exiting desktop site. Consider the core user needs when visiting the site as well as the differences in use between desktop and mobile.
Challenges:
This was a quick turn project and there was no time to set user interviews. With the lack of dedicated research time I had very limited information regarding the product and its limitations.
What I did:
I read user feedback on social networks and forums which helped me to create a hypothesis. To test my hypothesis I build a clickable paper prototype and tested it on 10 people. With the insight from the testing I was able to iterate and create a proposed new layout and design.
Skills:
Research, prototyping, User testing, UI.